A skilled engineering and shop floor workforce is necessary for competing in today's global markets.
Decades of U.S. manufacturing decline has disenfranchised young workers from a career in critical shop floor skills such as welding and machining.
Trained trade skill talent has not kept pace with the current resurgence of U.S. manufacturing and its evolving needs.
Manufacturing jobs today require people to work collaboratively across the manufacturing floor.
This places significant pressure on supply chains competing for scarce manufacturing workforce resources.
In recognition of these issues, the goal of Project MFG is to ignite change.
Project MFG promotes the value of a career in the manufacturing trades and accelerates new entrants into the workforce.
It elevates the prestige of these careers.
And it aligns industry & defense requirements, educational programs, and commercial capabilities & capacities through private-public partnerships.
To do this, Project MFG has developed the Next Generation Manufacturing Challenge Series.
The Challenge Series brings skills competitions to cities across the country.
These competitions showcase necessary skills, problem-solving abilities, and technological aptitudes necessary for the success of our next-generation of engineers, machinists, welders, programmers, mechanics, and fabricators.
The 2019 Challenge Series will culminate in a national competition at the International Manufacturing Technology Show (IMTS) in Chicago, September 2020.
See the Challenge Events in action:
RECENT SUCCESS
Three teams took home the hardware (and the money).
But we all won.
Project MFG rolled into three cities last Spring and put America's next great generation on the big stage. And they delivered.
Backed by the biggest names in manufacturing, student teams took on a skills challenge to demonstrate their abilities to collaborate, create, and come together to accomplish a difficult task. All under the lights of an energetic, competitive environment.
Let's do this again!
LOOKING FORWARD
So what's next?
More challenges. More excitement. And more competitions.
We're bringing ProjectMFG to more cities in 2019 and rallying for our next great generation.
UPCOMING 2019
CHALLENGE EVENTS
Watch for more information soon on Ohio and Texas.
Help build the next generation
of manufacturing professionals
Get Involved with
Project MFG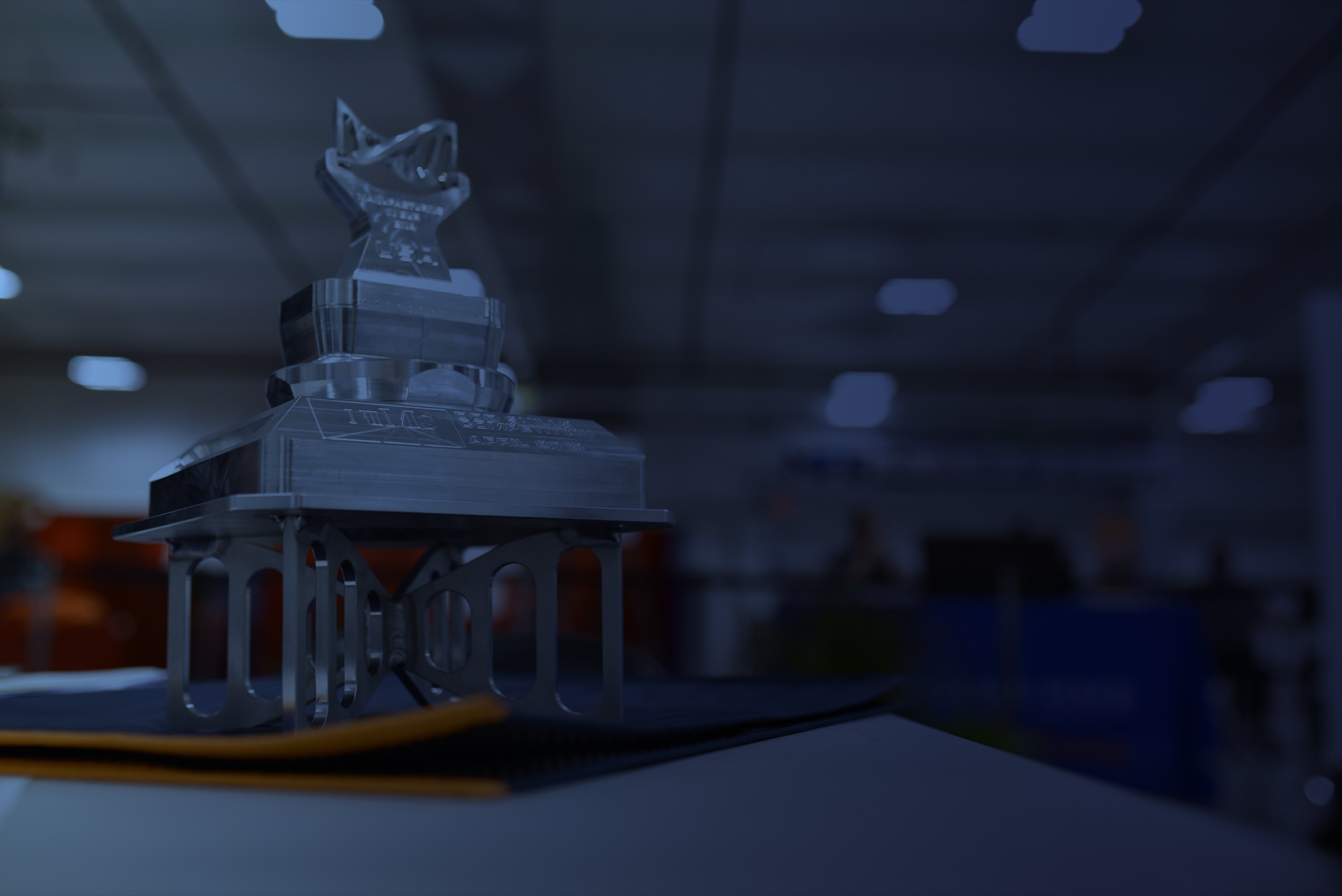 Project MFG
Challenge Event Partners
Technical Standards Partners
Industry / Education / NGO / Government Partners